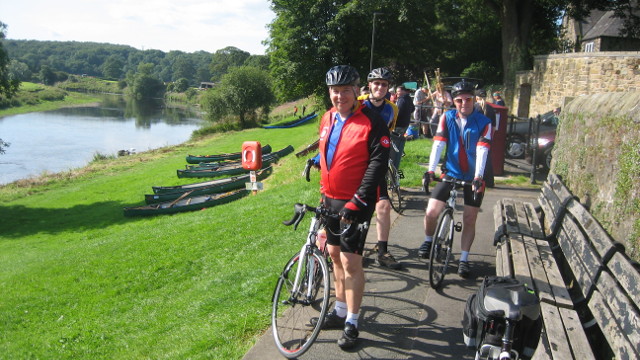 Five riders took part in this medium ride with some fairly easy miles to start via Ribchester (pausing at the River Ribble to watch the canoeists prepare to enter the water) then up to Longridge and back lanes to Chipping.  We then climbed up through Little Bowland past the Wild Boar Farm and a swift descent to Burholme Bridge and to lunch at Dunsop Bridge Village Hall - great sarnies, cakes and a vat of tea!  We chose to return via Whitewell, Bashall Eaves, Waddington and Chatburn.  No massive hills today but enough to keep us interested and feel we'd had a good ride.  53 miles in total so congratulations to Gary and Peter for their first 50 mile+ rides!"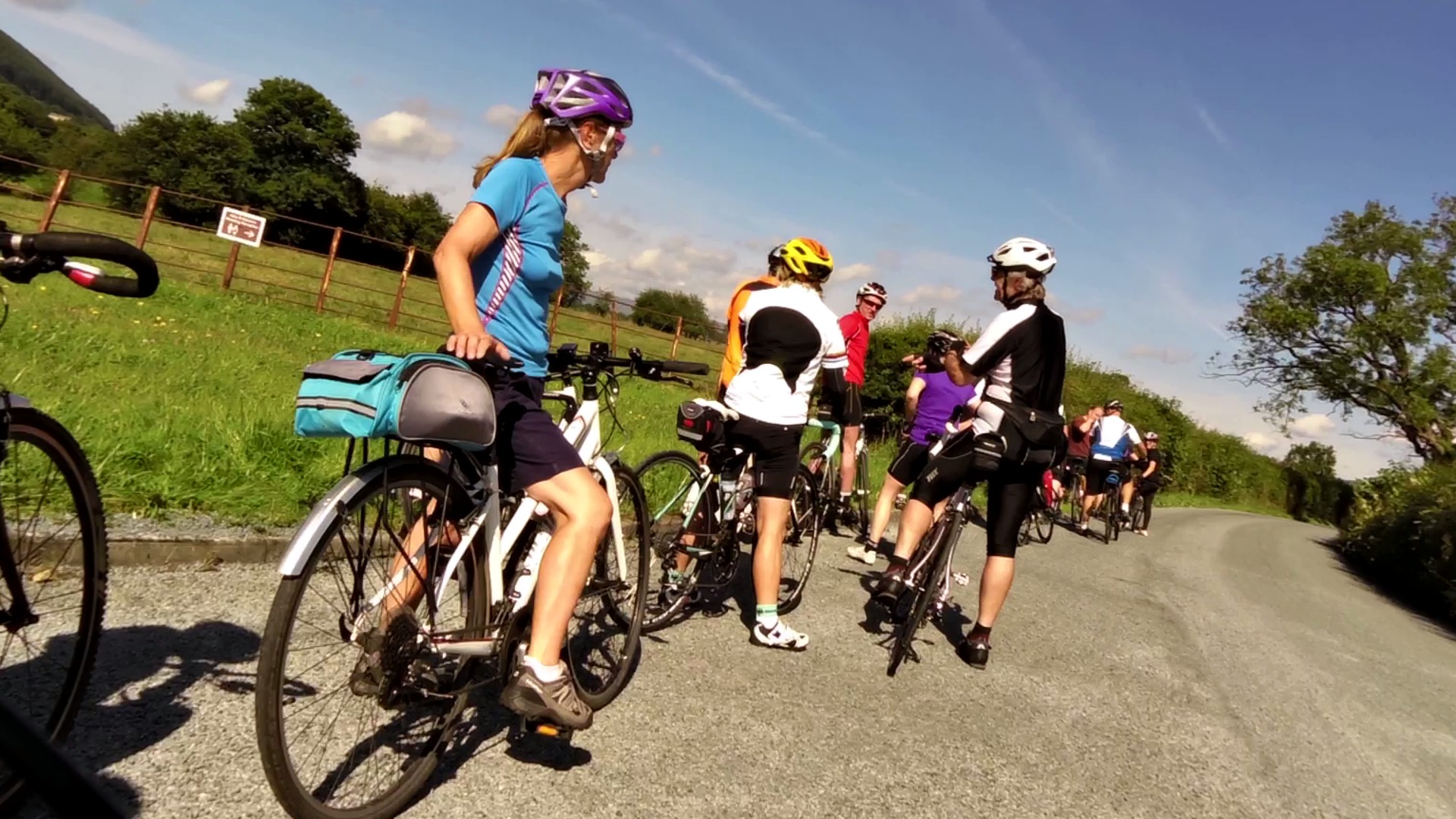 A record number of riders turned out for our August Beginners ride - 19 in all! On a lovely sunny day the group left Spring Wood, to descend to Whalley and then following the lanes to Bashall Eaves. A short climb to Browsholme followed by a descent through back lanes to Waddington found the cafe most welcoming. After suitable refreshment the group returned via West Bradford, Chatburn, Worston, Pendleton and Wiswell. About 20 miles in all at a gentle pace.

Many thanks to existing members who came on the ride and assisted and generally made newcomers welcome and we hope to see newcomers again on our various rides.