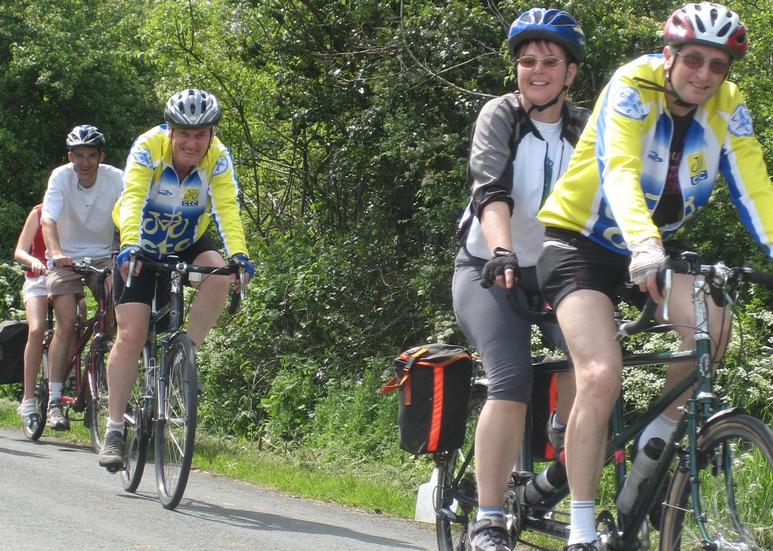 EVERY SUNDAY there is a choice of rides, one short ride and optionally either a medium or long ride.
All rides feature tea/meal stops at cafes. The short ride is typically up to 45 miles. The average speed is about 9 mph. The medium rides are around 50 miles at an average 11mph. The long rides are 60 miles plus at an average speed of around 12 mph. In winter all rides aim to return before it goes dark (however lights should still be carried). 
The first Sunday of every month is especially suitable for people new to club cycling or returning to it. The ride is adjusted to suit the abilities of any new riders.  Any kind of bike is OK as long as it's roadworthy - bring a waterproof and a spare innertube.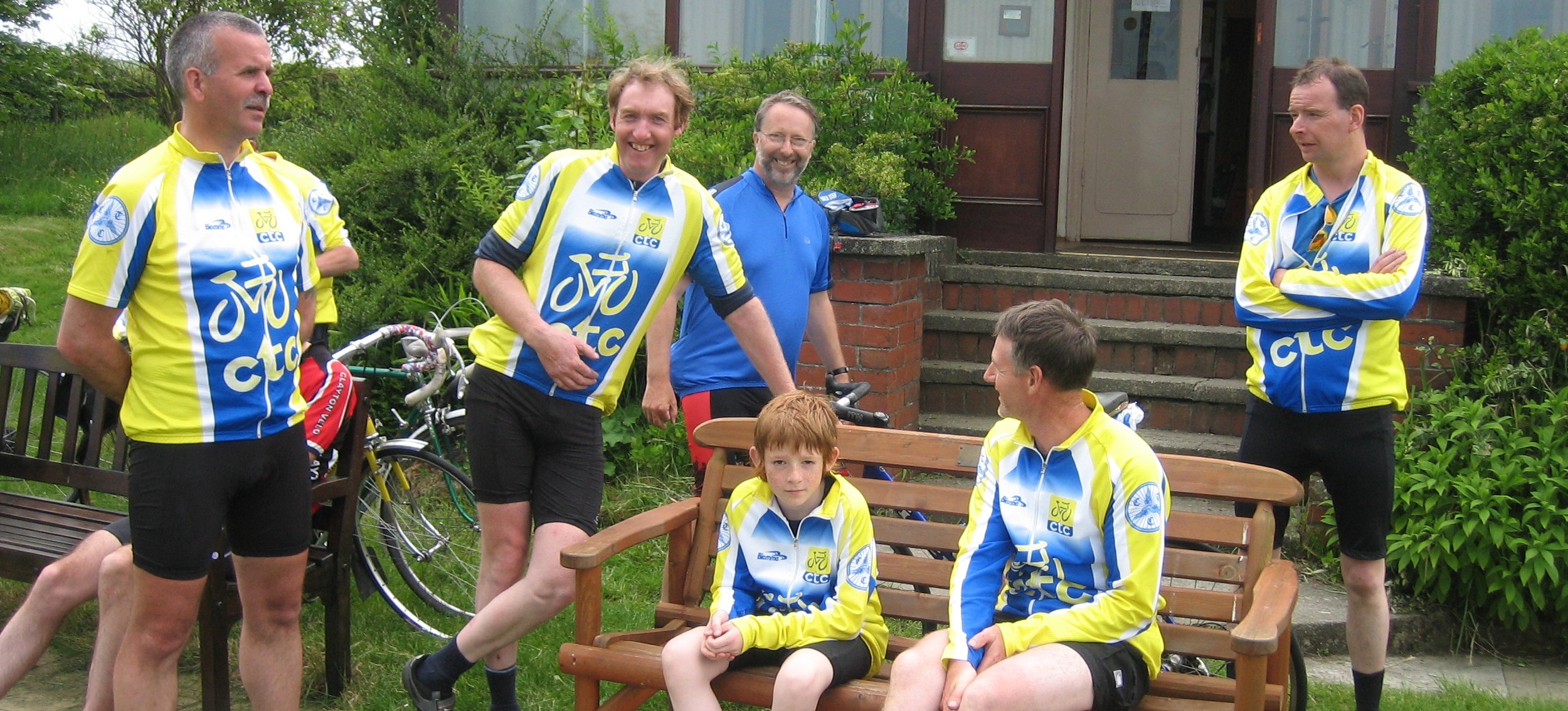 We would always welcome riders new to cycling on our rides and to offer any support and advice along the ride. We would recommend that you contact us first either via phone or e-mail so that we could suggest the most appropriate rides and answer any questions you may have. .
The meeting places are:
Please consult the runs list for the start point for any particular ride.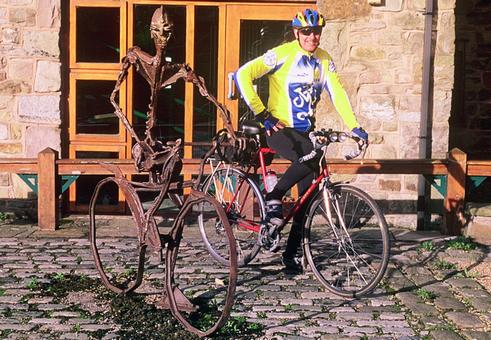 Some of our destinations might seem a bit obscure(!) but the lunch stop gives you a general idea of where the ride is going. Some of the rides might include a short section of "track" (off road), which are generally walked unless easily cycleable. There is usually a tarmac alternative for those who don't like tracks! Some rides are car assisted to enable us to visit new areas. 
To find out more about our ride destinations, see our 'Rides List' on this website, which can be downloaded and printed off. The information is also published each week in the 'Over the Hills' and 'Hill and Dale' sections of the local weekly papers, giving details of that weekends' rides.
For all rides, a basic tool kit and spare inner tubes should be carried.