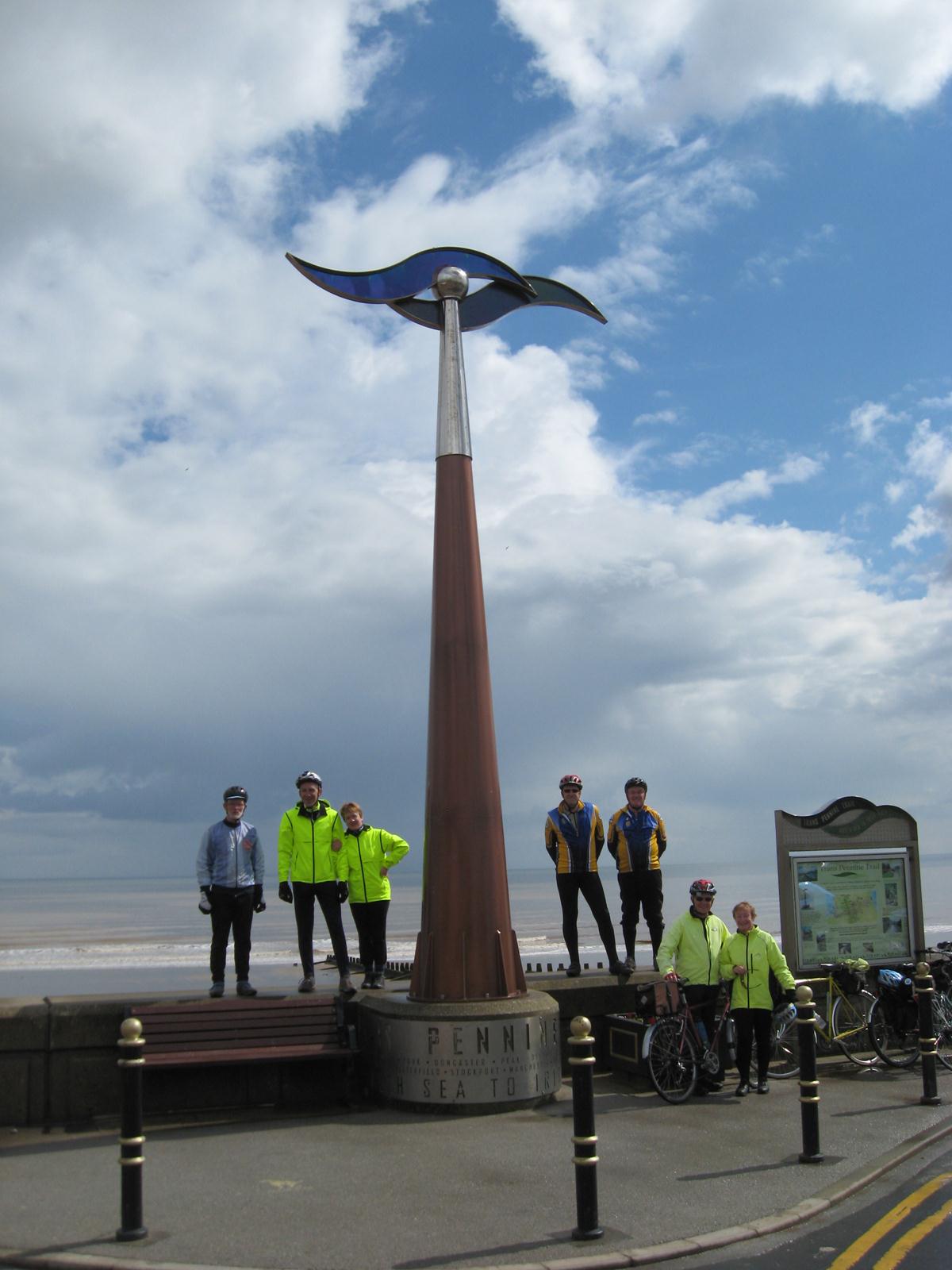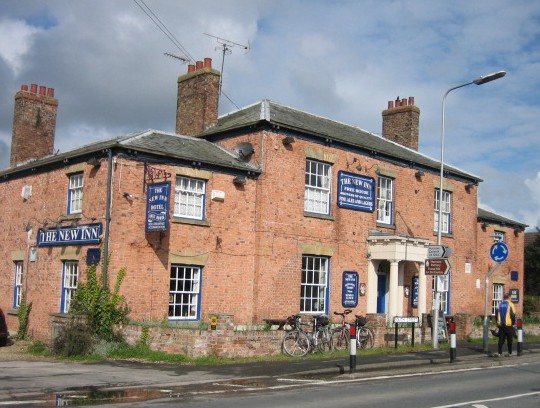 Our Club weekend from Friday 20th to Sunday 22nd April 2012, had originally been intended to be based in Beverley, East Yorkshire. Unfortunatley the Youth Hostel at Beverley was closed for refurbishment. We re-located the weekend a few miles to the northeast with 5 members staying in bed & breakfast accommodation in Leven, and 7 members caravaning nearby. A further 2 members stayed in Hull and joined us for the ride on Saturday.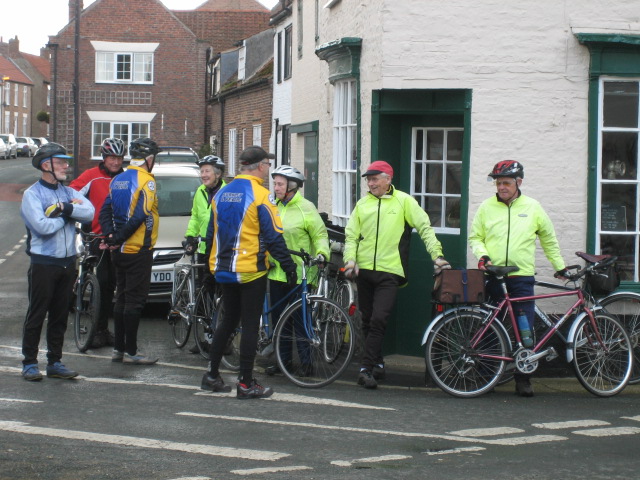 Members made their own ways over to Leven on the Friday. My father and I arrived by car just after 2:00pm which gave us time for a sort cycle ride to reconnoitre the local area covering 27miles. The weather was quite bright and sunny, although there were a few dark clouds passing over as the day went on and we did have to shelter from one localised dowupour.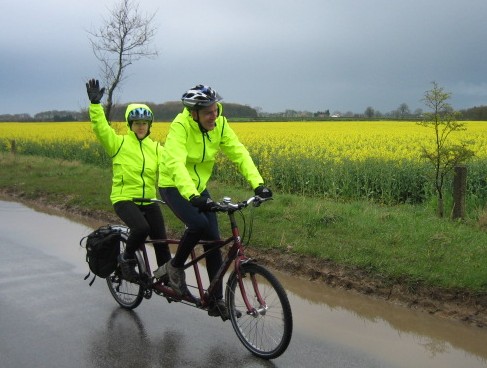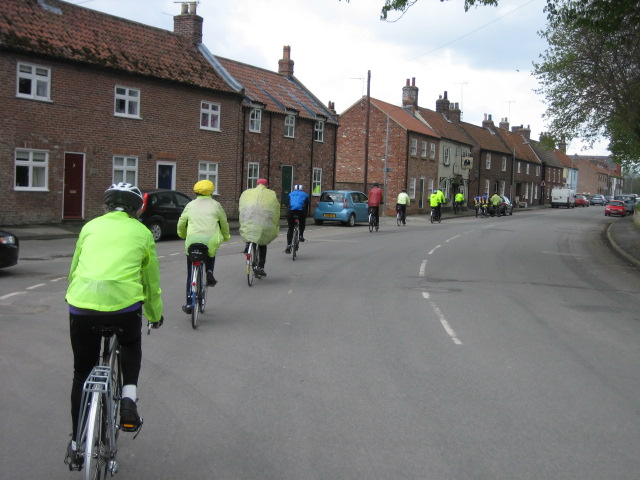 After a good breakfast on the Saturday morning we met up for the ride and headed north towards the Yorkshire Wolds via Brandesburton, North Frodingham, Foston on the Wolds, Great Kelk, Burton Agnes, and then onto Kilham where we hoped to find a lunch stop. We were directed south to Harpham where we had lunch in the village pub, while outside it suddenly went dark poured down with rain. After lunch we eventually ventured out into the rain, to head back, but after half an hour or so the rain did start to ease off. With the weather improving we added a little detour via Bewholme and Seaton before returning to Brandesburton. Distance covered 46miles. In the evening we had bboked a meal at The New Inn, Leven, where some of us were staying, which was very enjoyable.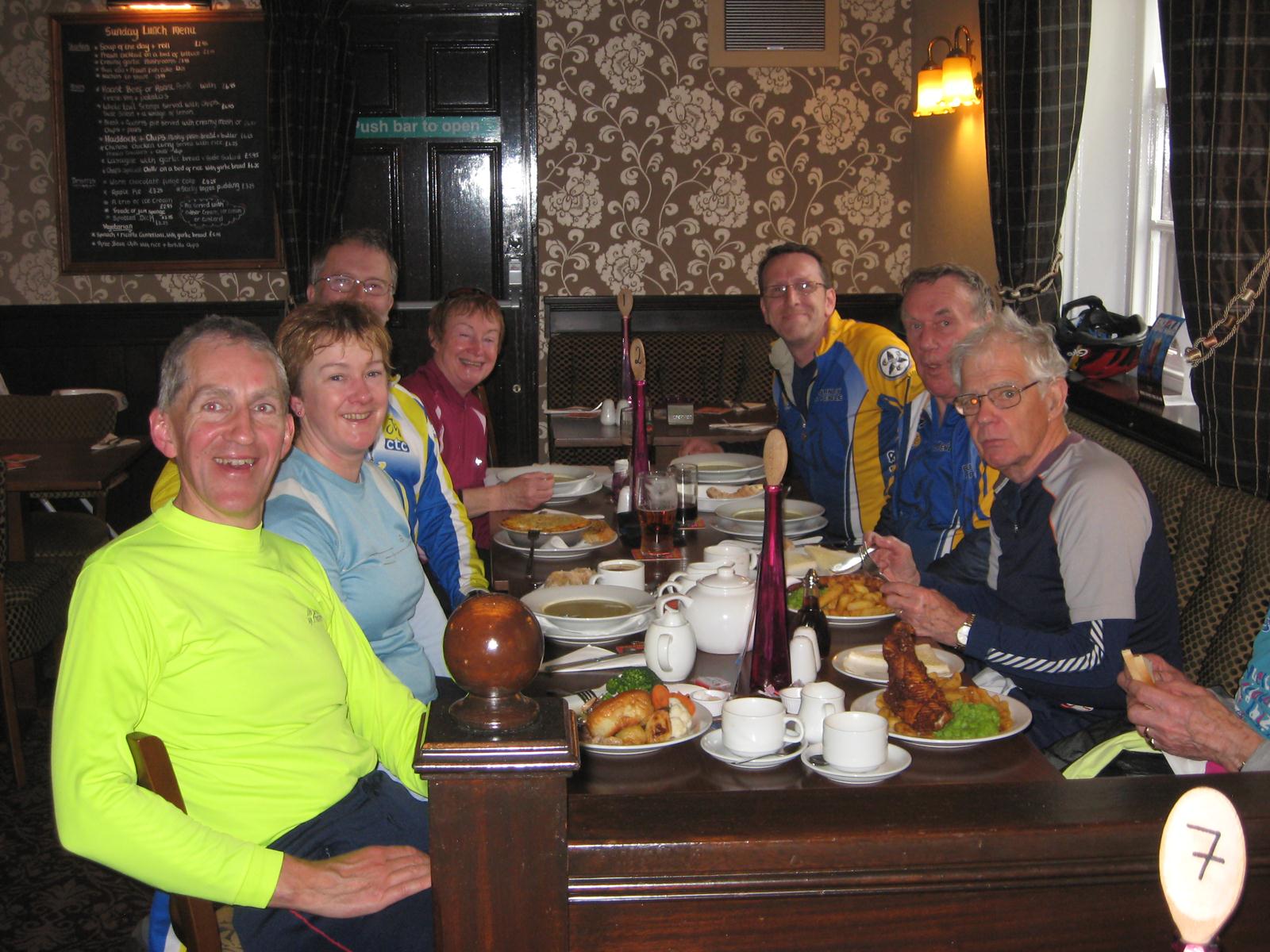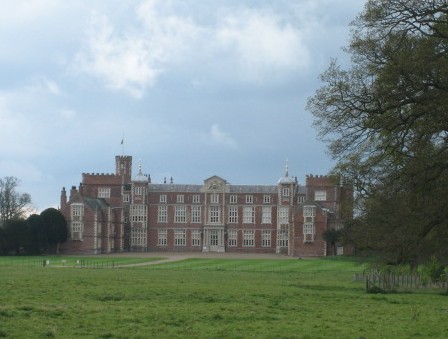 On the Sunday after another good breakfast, we checked out of the B&B and met up for the ride. This time we headed via Bewholme on very quite pleasant lanes out to Hornsea on the coast. We has a cup of tea on the seafront while sheltering from another localised shower. We then got on to the Trans Pennine Cycle Track heading southwest. The track had a really good surface to start with but this then changed to a poorer quality surface which was getting quite wet and muddy, due to the showers, so we came off and got back onto the lanes near Great Hatfield, and continued via Witherwick and Aldbrough to Sproatley for our pub lunch. Again we missed a heavy shower while we were in the pub. We then set off to head back north, passing Burton Constable Hall to New Ellerby and on back to our cars for the journey back to Lancashire.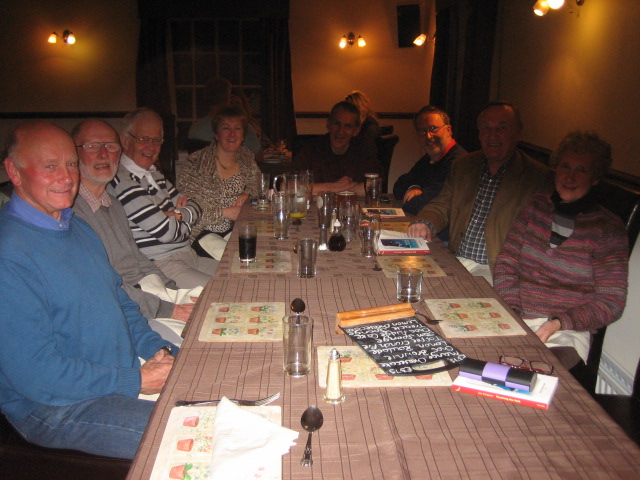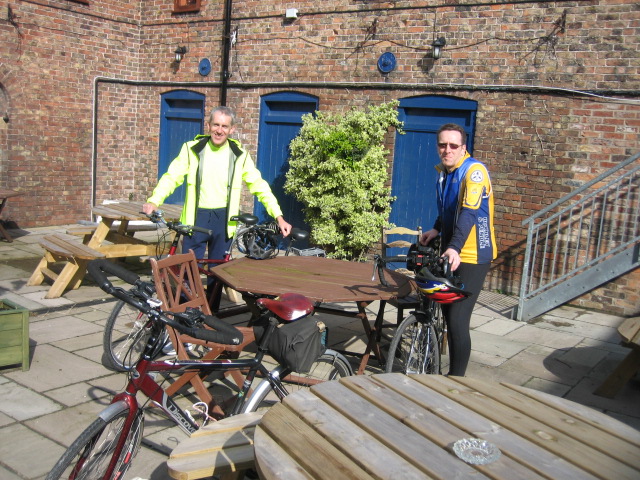 Although the weather could have been better, I think this proved to be a very enjoyable weekend for all that attended, offering an opportunity for us to experience cycling in a part of the country with a totally different charater to our regular rides. By John Ramsden with Photo's also supplied by Jim Duerden.