Six of us set out on this misty October morning, heading up from Langroyd via Earby, West Marton, Bank Newton and Gargrave, before dropping into Malham for a well deserved lunch stop.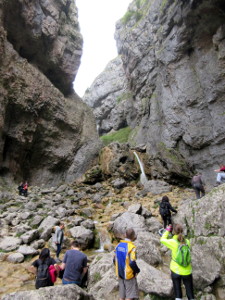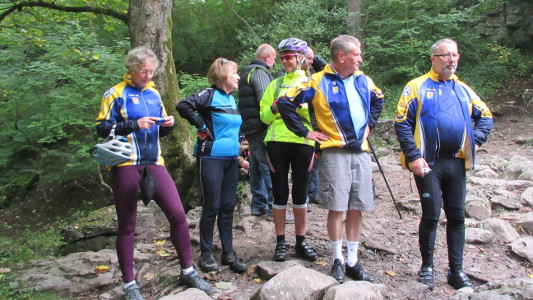 We then headed up to see Janet's Foss (main picture) and Gordale Scar (above left).
On the return journey, the mist finally decided to lift, allowing the sun to break through,
We then split into two groups, one riding the bridleway through Stainton Cote, the other dropping back into Gargrave for coffee and scones, before taking the canal towpath back to Colne.