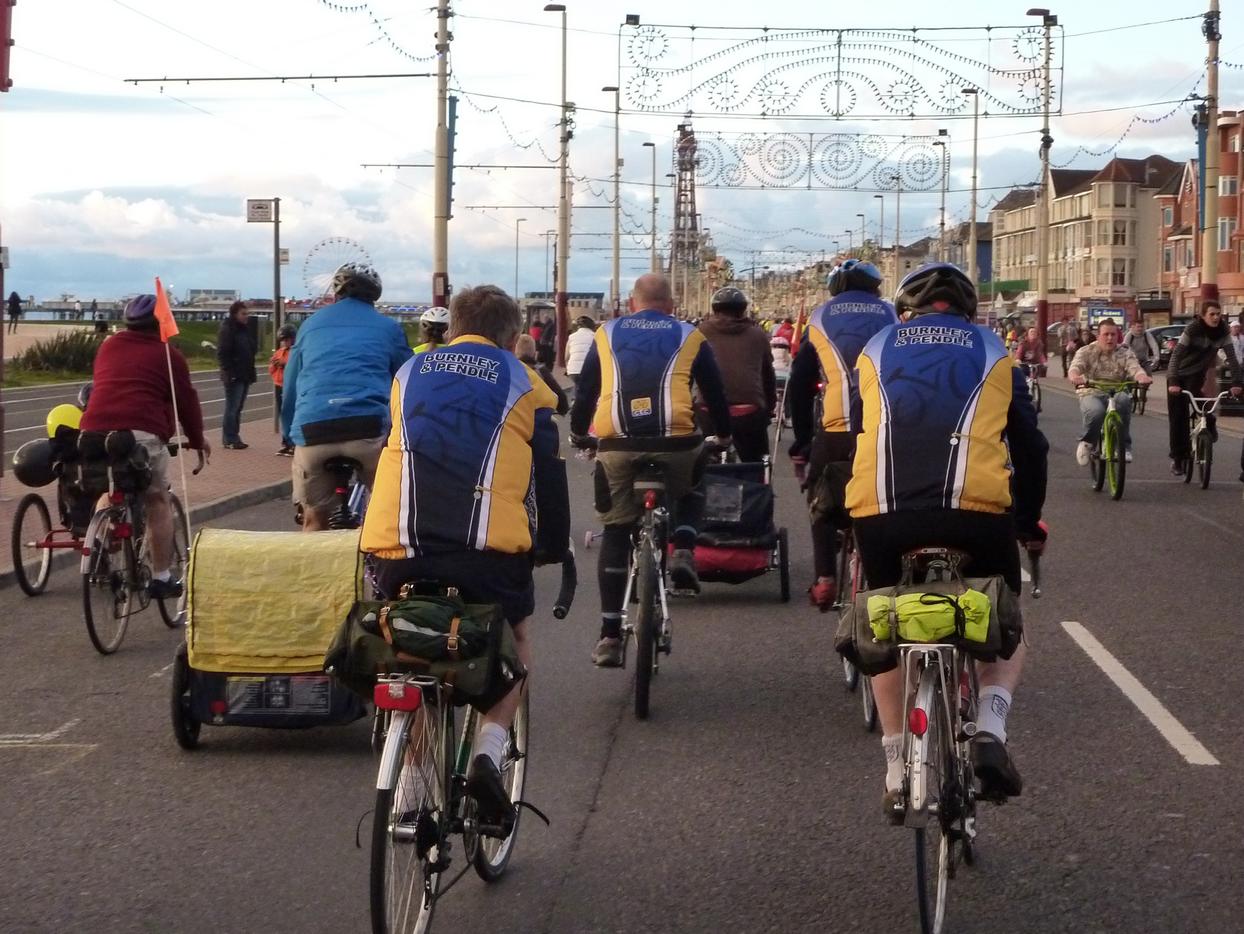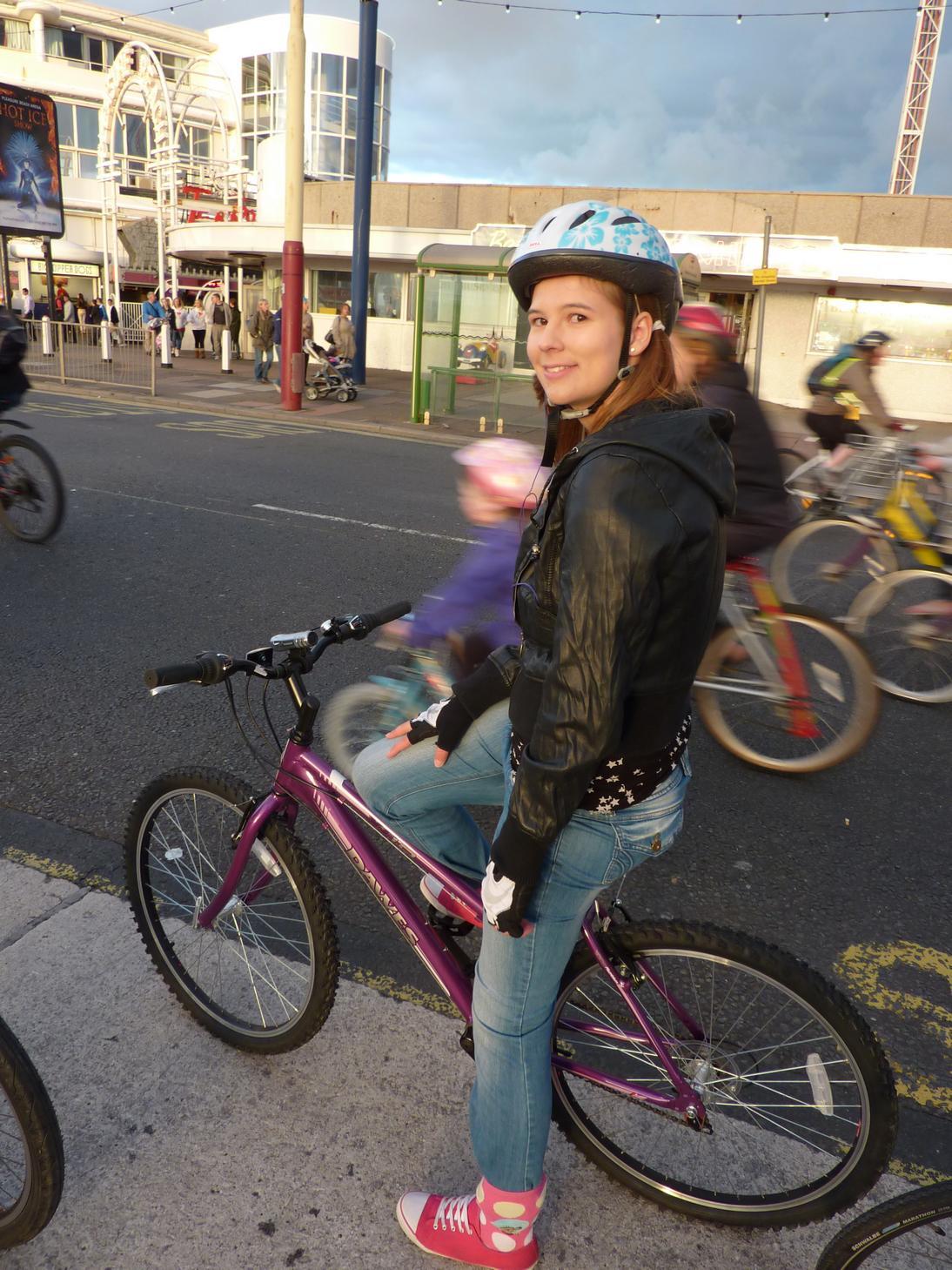 On Tuesday evening 30th August 2011, a special 'Ride the Lights' event was held in association with Blackpool Tourist Board and Sky Rides. The sea front road was closed to all traffic except cycles from 7:00pm to 10:00pm to give cyclists a preview of this years illuminations, before the big switch on at the weekend.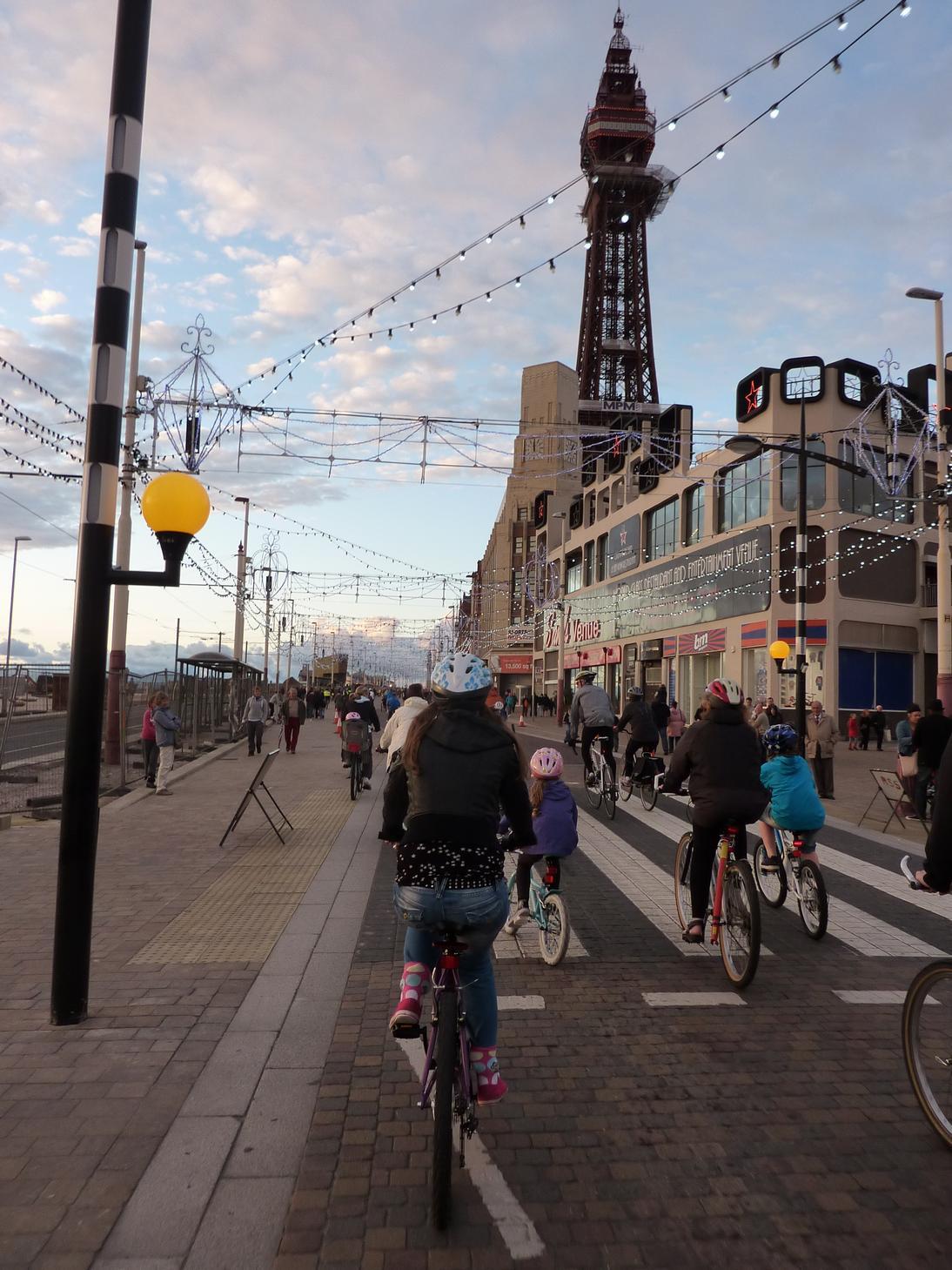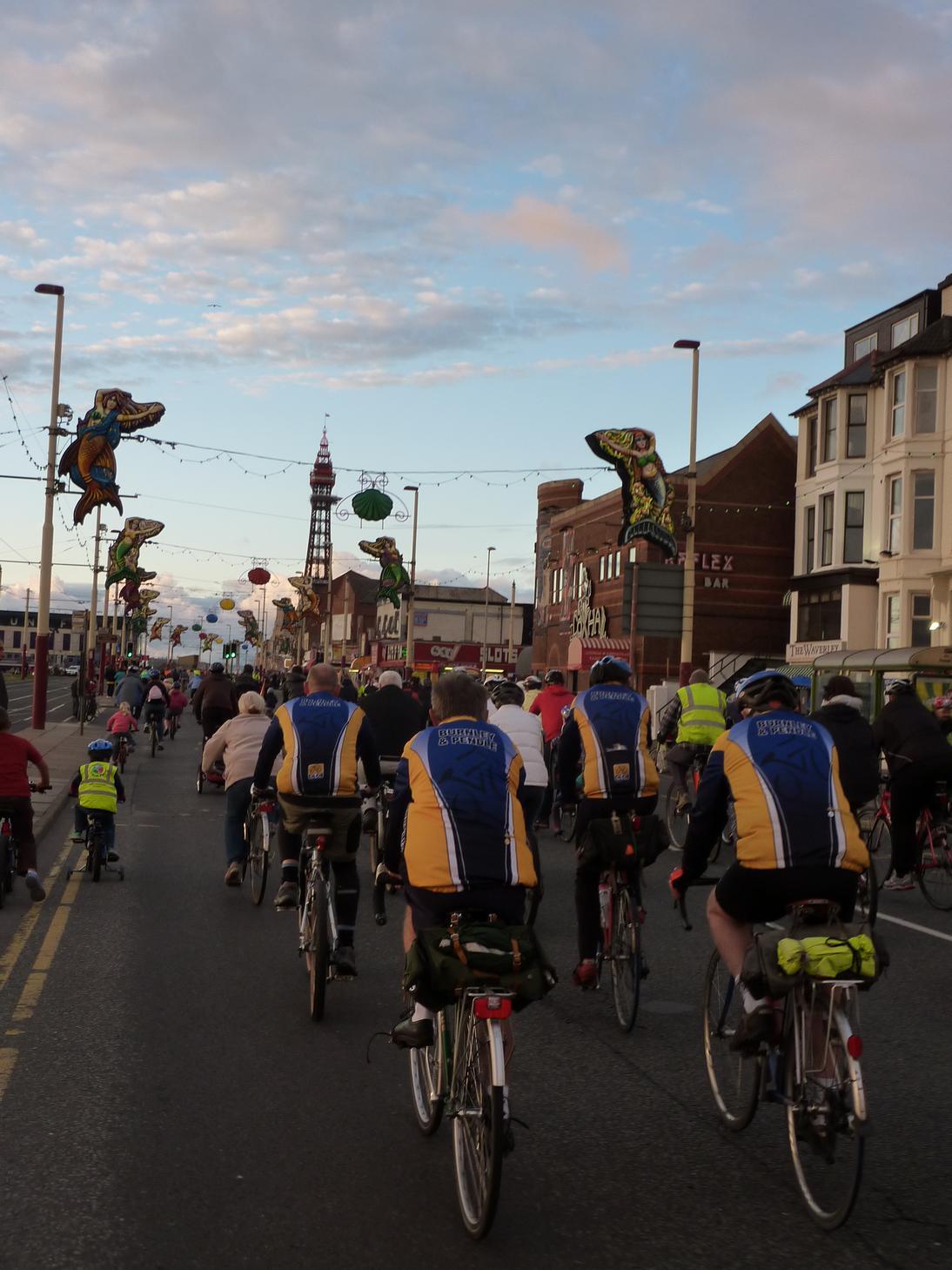 Ten of our club members met up to ride the event together, and spotted several other local cyclists including riders from Pendle Chopper Club and Cycle Sport Pendle. We have not seen any figures yet for the numbers of people taking part this year, but in previous years it has been estimated that there has been over 8000 participants.
It is certainly a very different cycling experience, and good to see so many people of all ages taking part on a wide range of cycles. There were many families with very young children participating and lots of people were wearing fancy dress or had decorated their bikes. By John Ramsden.