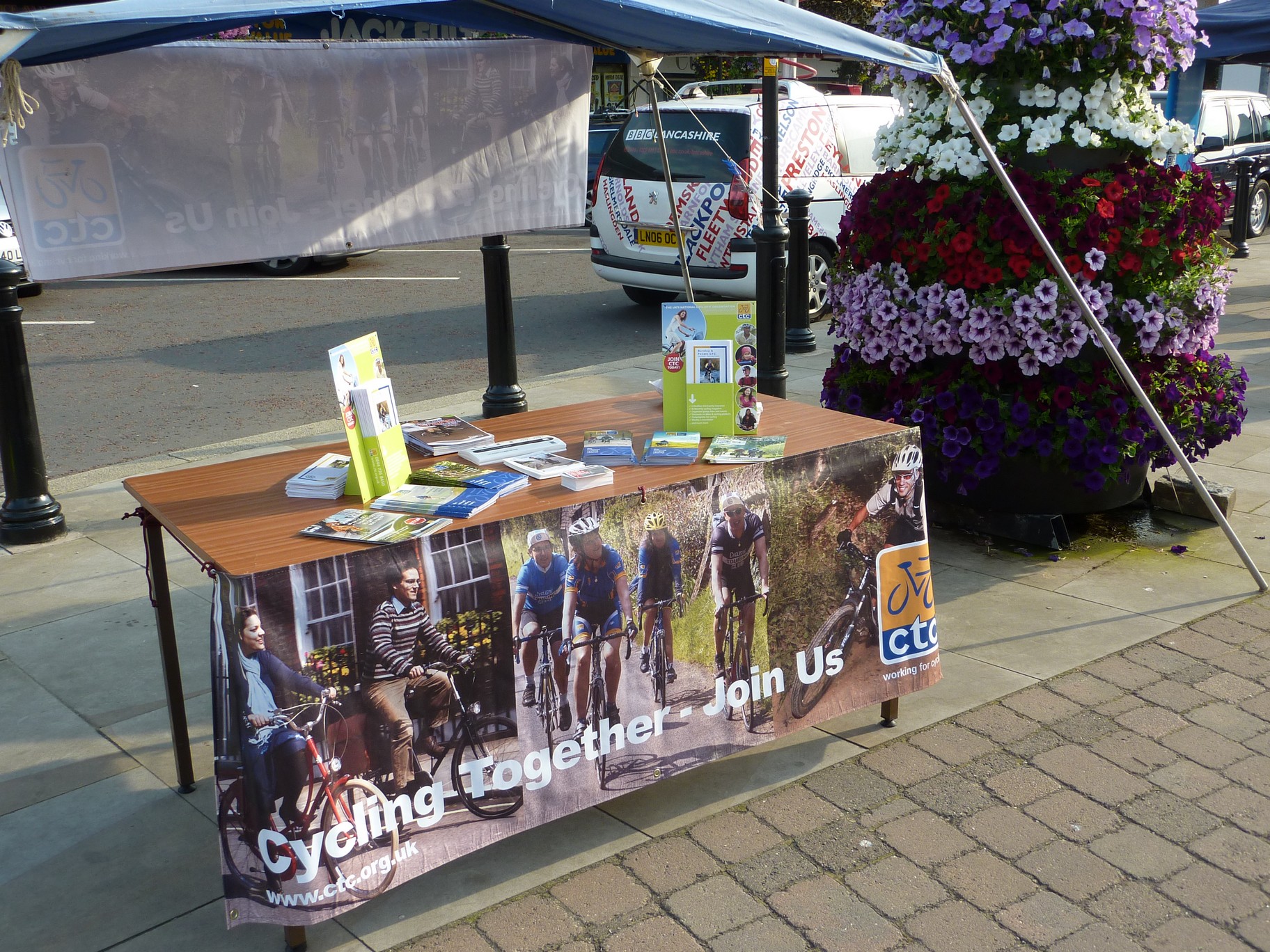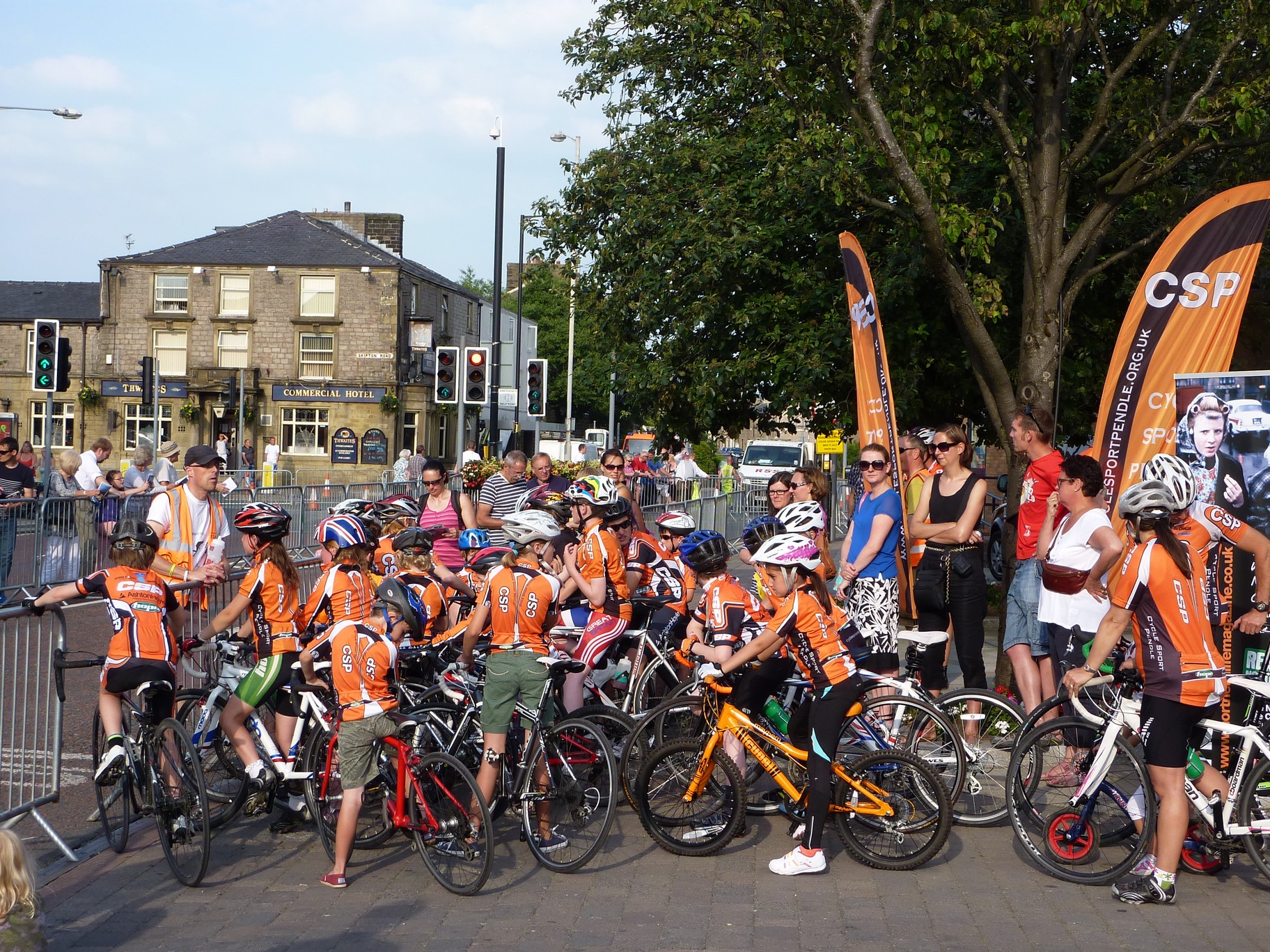 On Wednesday 17th July 2013 Colne town centre again hosted the Grand Prix cycle event.
This year's Elite Circuit Series race was won by Olympic Gold Medallist Ed Clancy of the Rapha Condor Sharp team. Fellow Olympic Gold Medallist Steven Burke, from Colne, also took part in the race along with many other top riders.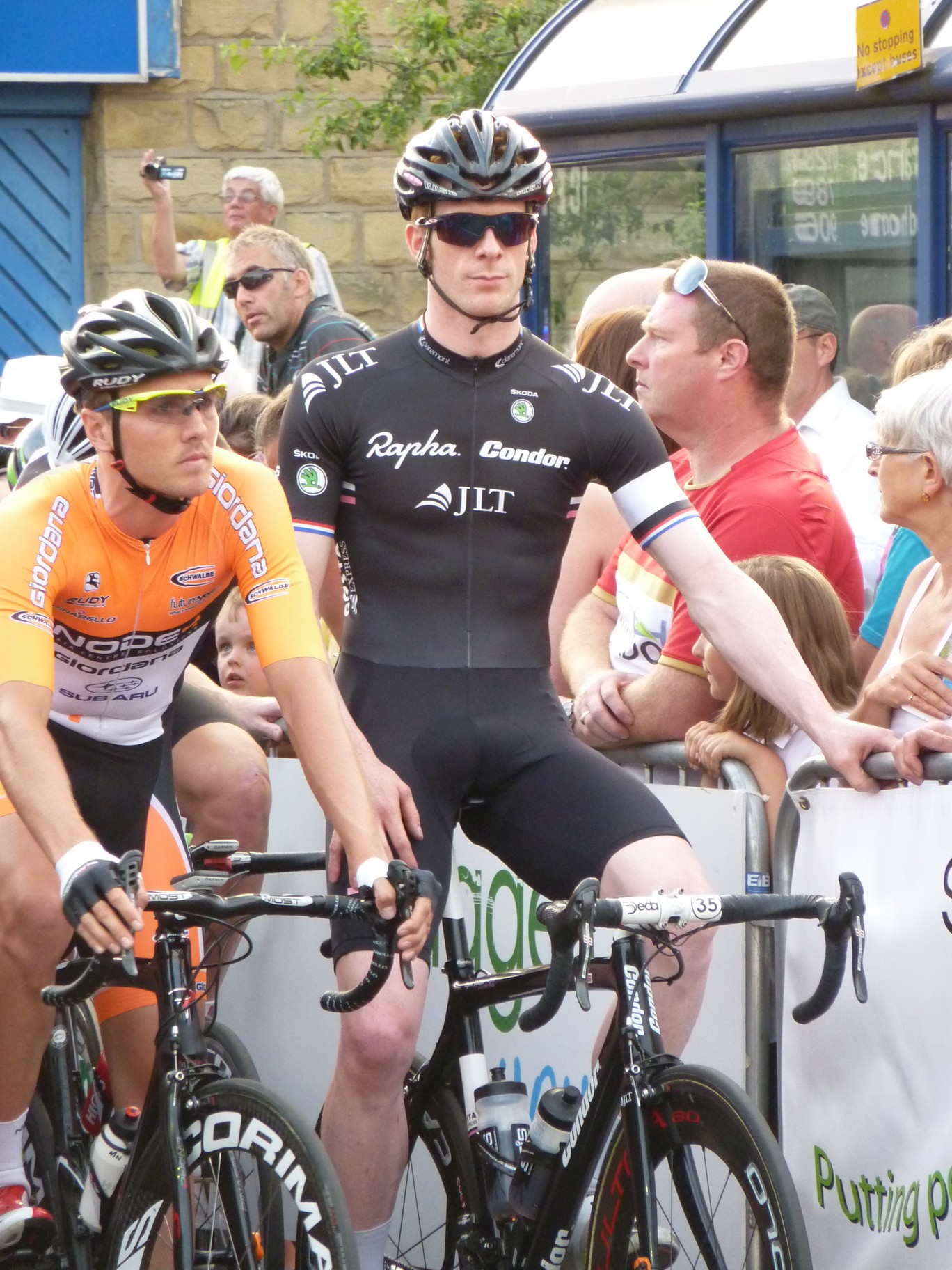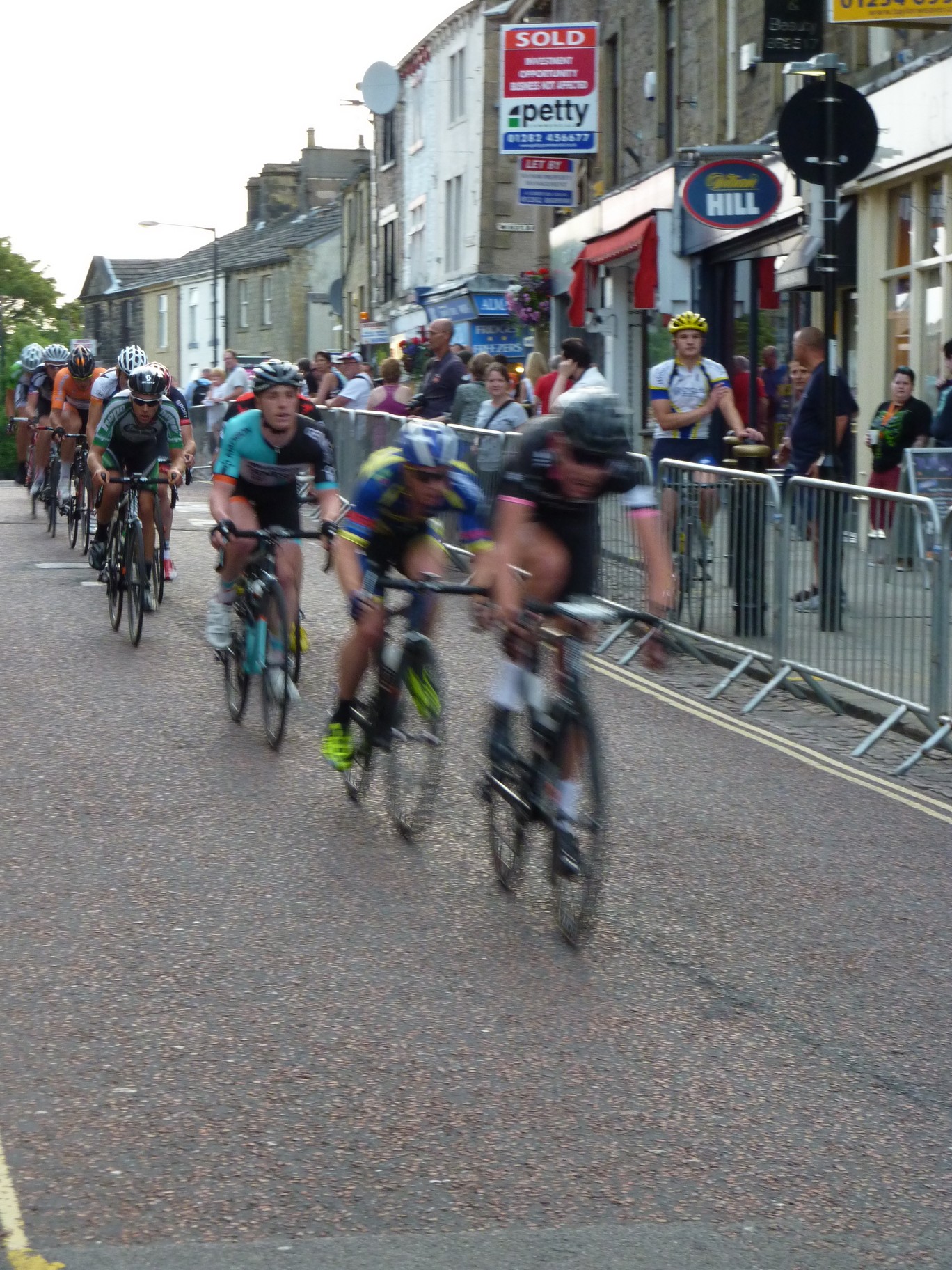 The event was filmed with highlights shown later on British Eurosport. There was also live coverage on Radio Lancashire which included an interview with Burnley and Pendle CTC club president Ian Lowock and secretary John Ramsden.
Our local CTC group had a stall, within the circuit close to the VIP area, with various information & leaflets for display and handing out.
Our club again supplied a number of volunteers to act as marshalls for the event, which earns the club a contribution from the event organisers, which this year was added to our charity fund raised in aid of the disability adapted cycles used by the Pendle 'Wheels for All' scheme.
The build up to the main event included a chopper race with Le Mans style start, chopper jousting, a parade lap by the younger members of Cycle Sport Pendle, and a support race.